1 property in Puntallana for sale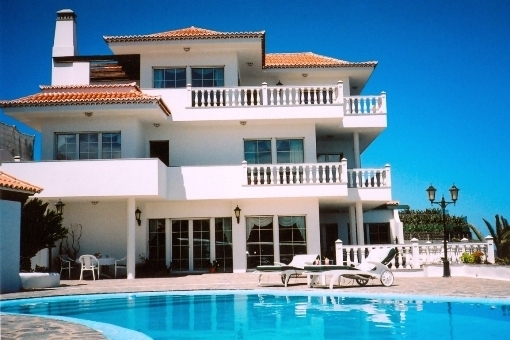 Puntallana, Representative villa in first sea line in Puntallana
constructed:
-
plot area:
10.600 m²
bedrooms:
5
price:
€ 1,480,000.-
Porta Mondial - your leading real estate agent in Puntallana!
Do you have any questions about a property in Puntallana? We will gladly respond! Please give us a call or send us an e-mail.
Information about Puntallana and surrounding area from Porta Mondial:
Puntallana is located on the east side of the island of La Palma. The lush green landscape has one of the areas on La Palma with laurel forest and - amongst others in the Barranco del Agua - many endemic plants, domiciled on the Canary Islands. It is supplied by the clouds that - driven by the trade winds - rain down in the mountains, while the coast is mostly in the sun and offers 2700 hours of sunshine a year. Therefore we find in Puntallana good vineyards and land used for fruit and vegetable cultivation. Just south lies adjacent the capital of the "Isla Bonita", Santa Cruz de la Palma, so that all the amenities for daily needs, such as shops, restaurants, bars, medical care and cultural services are nearby.

The municipality stretches from the sea up to the National Park in the giant volcanic crater, named Caldera de Taburiente. At the Piedra Llana on the edge of the caldera at a height of 2321 meters, the community has its highest point. Fantastic views of the coastline and sometimes up to Tenerife and La Gomera are also offered by numerous lower lying viewpoints, such as the Mirador de la Montana or the Mirador Las Vueltas de San Juanito at Barranco Seco.

Historically significant are several churches in Puntallana, so San Juan Bautista and Santa Lucía, which house - with the figure of the patron saint and the Virgin of Santa Lucía - Flemish works of the 16th Century, and the hermitage of San Bartolomé, which dates from the same period and from where there is also a panoramic view. A special point of cultural and historic interest is also the Ethnographic Museum Casa Luján, which makes the time of the Guanches alive. Significant signs of settlement and cave paintings were among others found in the higher elevations at the caldera.

At the romantic cliffs is for swimming and sunbathing one of the most beautiful beaches on the island, surrounded by rocks, and equipped with fine black lava sand: Playa de Nogales.