19 properties in Portixol for sale
Porta Mondial - your leading real estate agent in Portixol!
Do you have any questions about a property in Portixol? We will gladly respond! Please give us a call or send us an e-mail.
Information about Portixol and surrounding area from Porta Mondial: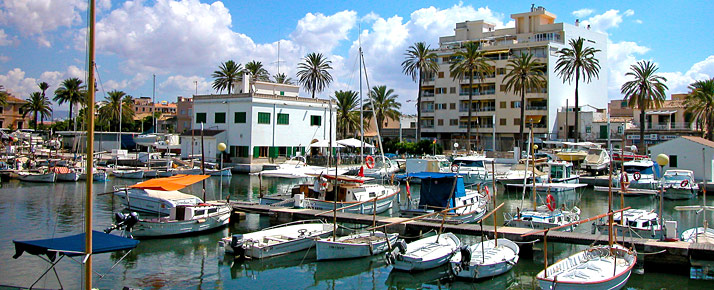 View on the harbour of Portixol
Portixol has counted for some years as a quarter of Palma. The charm of the former fishing village comes from a successful blend of old and new. The seafront dilapidated captain houses (that are restored with certainty soon) and modern lofts are in the top price segment. But the supply of top real estate is far from enough to meet the demand.
With the sea outside the front door and the town within walking distance - the trump cards of Portixol are obvious. Even the bathing here is not too bad. Especially popular with residents is the small but beautiful sandy beach of Portixol. Firstly, the water here is very clear, on the other hand you can swim well in the sheltered bay. Towards Es Molinar there are more smaller beach sections. With this quality of life is the real estate prices are hardly surprising.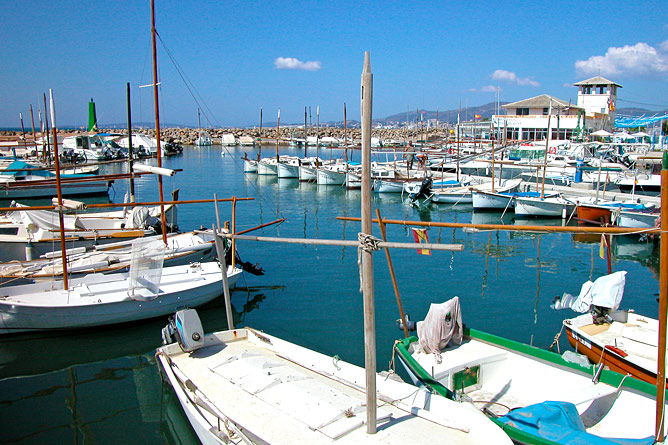 Boats in the harbour of Portixol
20 years ago, they were still in the basement. In those days, the fishing district was disreputable and insecure. In addition, a leather factory spread a pungent odour which filled the narrow streets of the neighbourhood.
Umgeben ist das Castell de Bellver von einem naturbelassenen Pinienwald, durch den viele Wege und Pfade führen. Der Parc de Bellver ist Palmas grüne Lunge und ein Paradies für Jogger und Spaziergänger.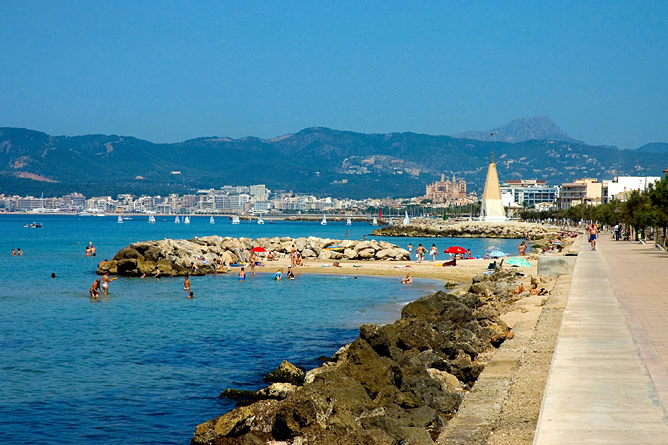 Promenade from Portixol to Palma
The image changed for the first time in 1999 by two Swedish investors who transformed a run-down hostel into a four-star designer hotel. A risky business, because the old-timers considered guests from abroad initially as foreign bodies. But with the visitors of the "Hotel Portixol" more bars and restaurants opened and gradually the place became a popular nightlife district.
Nowadays Portixol only really comes to life when the sun goes down behind the romantic harbour. Quickly the bars and restaurants fill up on the seafront. Night owls will appreciate the casual and relaxed atmosphere. The live and let live attitude is also adopted by the numerous inline skaters and cyclists who use the well-developed waterfront between Palma and El Arenal. One or the other takes an unplanned break to drink water. The charm of Portixol captures you fast