18 properties in Cala Mayor for sale
Porta Mondial - your leading real estate agent in Cala Mayor!
Do you have any questions about a property in Cala Mayor? We will gladly respond! Please give us a call or send us an e-mail.
Information about Cala Mayor and surrounding area from Porta Mondial: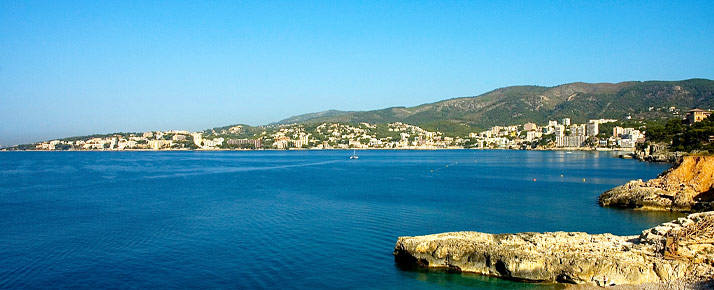 View to Cala Mayor
Cala Mayor is a suburb of Palma to the west of the island's capital. The same beach is popular and easy for tourists and locals alike.
Over 300 metres long and 50 metres wide beach the beach has a blue flag awarded for clean water, bathing safety and a good infrastructure. A beach bar and a restaurant cater to the culinary needs of the bathers. Many other restaurants are located nearby.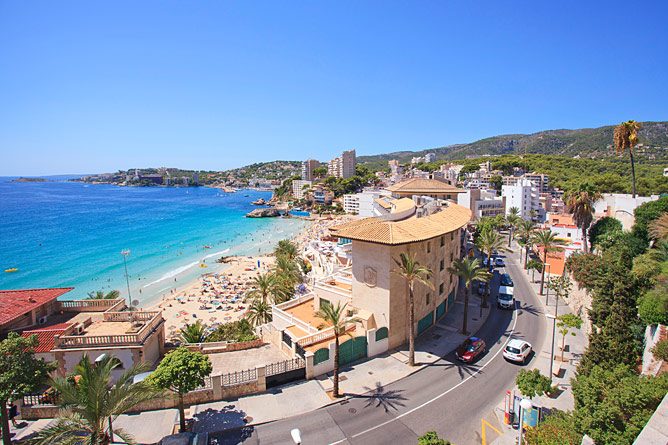 Cala Mayor
About the beach stands the "Hotel Nixe", a 5-star hotel with a long tradition. The most famous guests spend their summer holidays just 200 metres further away. One to two weeks a year the Spanish royal family resides in the pompous "Marivent" -Palace - on the seafront of course.
The most famous inhabitant of Cala Mayor was Joan Miró, who in 1956 settled here and created his most important works. His house and his workshops "Fundación Pilar i Joan Miró a Mallorca" can be visited on Carrer de Saridakis 29 which was founded in 1981.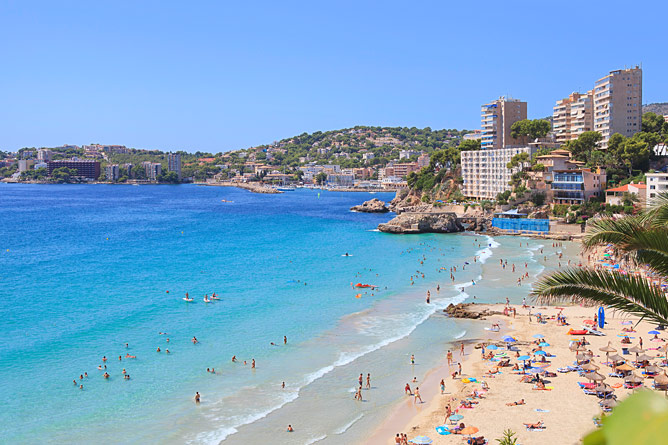 Playa Cala Mayor
In addition to the sculpture park and the futuristic Studio Sert it is worth a visit to the Finca Son Boter, which served as Miró's second studio. On the walls, the artist left numerous sketches and designs for future works.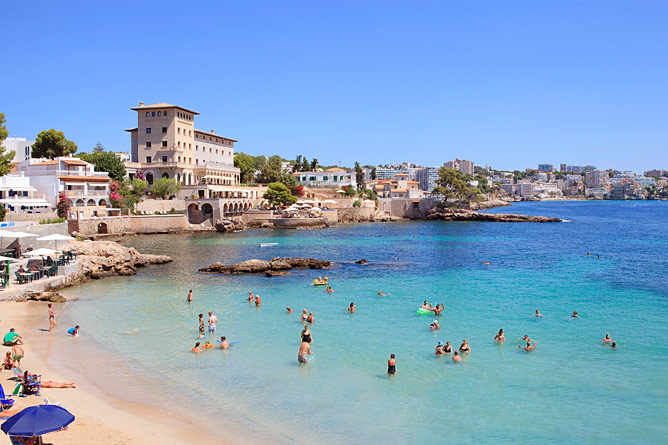 Cala Buganvilla
Where Miró once lived and worked, are now maintained apartment blocks and the odd top property. Cala Mayor is very popular for holiday homes due to its proximity to the island's capital and its beautiful beach.
A small harbour and the nearby golf course Bendinat also contribute to quality of life.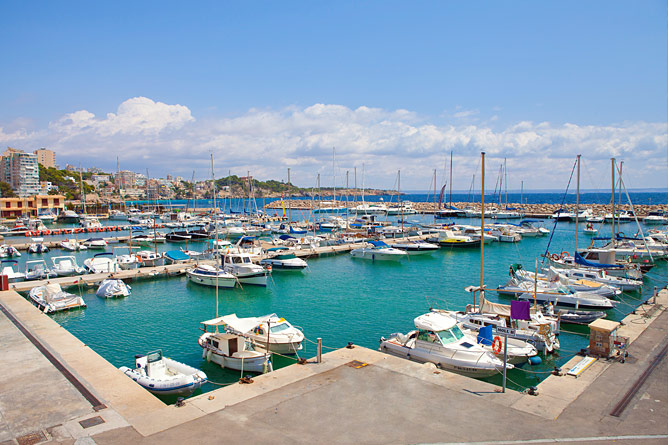 Cala Nova