2 properties in Escorca for sale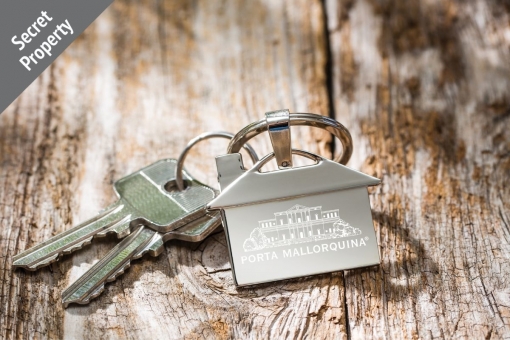 Escorca, Stately country estate in one of the most exclusive valleys in the Tramuntana near Lluc with panoramic views of the mountains
constructed:
2.240 m²
plot area:
570.000 m²
bedrooms:
8
price:
€ 6,000,000.-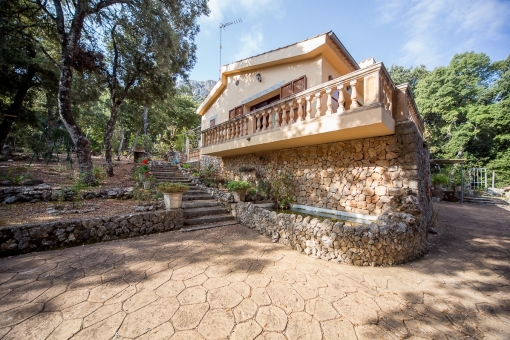 Escorca, Quietly located comfortable house in a unique mountain ambience in a UNESCO World Heritage Site
constructed:
134 m²
plot area:
1.520 m²
bedrooms:
3
price:
€ 405,000.-
Porta Mondial - your leading real estate agent in Escorca!
Do you have any questions about a property in Escorca? We will gladly respond! Please give us a call or send us an e-mail.
Information about Escorca and surrounding area from Porta Mondial:
Pollensa, known by insiders as the "second capital" of the island, emanates a very special, even princely charisma. At the northern foothills of the Tramuntana mountain range, this romantic town offers a mountain panorama around the mountain Puig de Maria, which is the hallmark of this region. A rich, especially musical cultural activity offering and unique top real estate records, such as along the Calvario (Calvary) in the centre, or the peaceful classy residential district of La Font on the mountainside, and a stunningly beautiful rural setting on the adjacent valleys Vall d' en March, Vall D' Colonya and Vall D' Aixartell give this spot an incomparable charm. There is many a gem on offer which, along with a modern infrastructure is ideal for the perfect vacation property. Also for lovers of the traditional Majorcan town house, Pollensa is just the place - there are lots of properties to discover which have either already been completely renovated, or still have enough space for extra development.