53 properties in Santa Ponsa for sale
Porta Mondial - your leading real estate agent in Santa Ponsa!
Do you have any questions about a property in Santa Ponsa? We will gladly respond! Please give us a call or send us an e-mail.
Information about Santa Ponsa and surrounding area from Porta Mondial: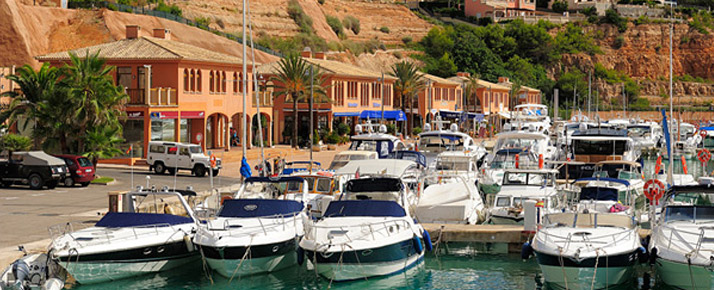 Port Adriano, Santa Ponsa
Hard to believe, but here in Santa Ponsa, at the foot of Galatzò, the sacred mountain of Majorca, it all began. Historians assume that here 6,000 years ago, the population of Majorca started on the "Costa de la Calma".
History of Santa Ponsa
In the "Parque Archeologico Puig de Sa Morisca" you can still admire the testimonies to the talayotic settlements through remains of a circular building with a typical diameter of about 9 metres. For early historical conditions a villa, but whether the exposed area of Santa Ponsa then allowed generous building permits, remains speculation. Only one thing is certain, today's wide range of houses, villas and apartments managed by real estate brokers around Santa Ponsa offered to interested buyers from all over the world, did not exist at that time. But lets leave the offers of magnificent villas that dot the surrounding hills today and return to the story.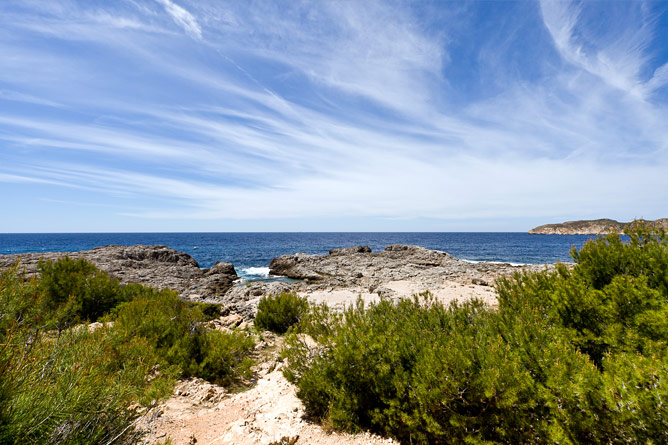 Coast of Santa Ponsa
Here on the coast of the large town of Santa Ponsa with its 12,000 residents on the south west coast of Majorca, the conquest of the island began. After crossing from Barcelona during an Autumn storm, the army of knights with King James I arrived in great distress (the king promised in his agony that he would build the Blessed Virgin Mary a church when they rescued him) in September 1929 completing the Christian army expedition. To commemorate this historic event, the "Creu de la Conquesta," or "Cross of conquest" was placed in 1929 for 700 anniversaries. Since that time the cross was often destroyed by lightning and storms at sea, but always re-erected anew.
The town fathers also hold the spectacle "Moros i Cristians" every year in September which is very popular with tourists and has been upheld for some time. This pageant is really quite amusing. Brown rough Moors with turbans on their heads and a scimitar in hand are beaten by Christian knights with shields and swords into flight. However, in order to honour of the historical truth, it must be admitted that the Spaniards arrived unmolested by the Mohammedans on the beach of Santa Ponsa.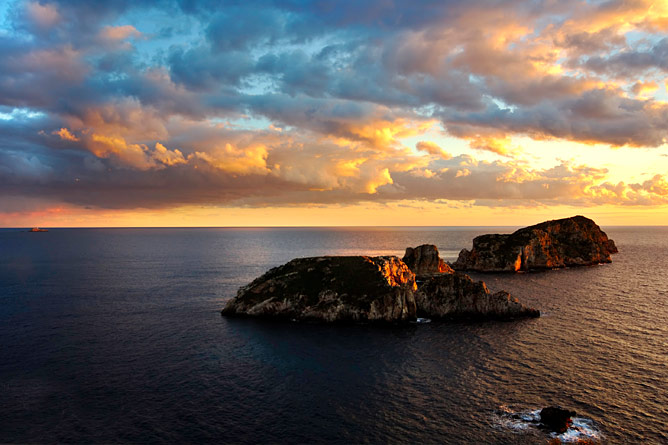 Evening mood on the coast of Santa Ponsa
Only about 6 km west, on a small hill in front of Magalluf there was the first battle. Although here two nephews of the king were lost, the Spanish expeditionary force won. After the victorious battle a priest celebrated on a stone slab, the first Catholic Mass on the island.
Today, the small coastal town is of course much more peaceful, where the newly built villas have taken over the mountain hill "Sat Marisca" to enjoy the sweeping view of the blue sea. But those wanting to feel a certain adventure attraction even today, can swing from treetop to treetop in the "Jungle Parc" with rope and swings.
Golf in Santa Ponsa
Those wanting a more down to earth but often not less stressful sport, "Santa Ponsa", is the right choice as it is also the Mecca for golf fanatics. Here you can find three golf courses, two public and one private, for the lover of the little white ball game. For those who can not get enough of the "beautiful game", a well-kept house can be purchased directly by the golf course, with views of the fairway.
Water sports in Club Nautic Santa and Port Adriano
But also the water sports enthusiasts will get their moneys' worth. In "Club Nautic" Port Adriano over 500 boat berths are available. Divers and snorkelers have the bizarre rock formations of the "Malgrats" island groups as ideal opportunities to indulge their hobby underwater. Many shops and restaurants invite you at any time to stroll and linger.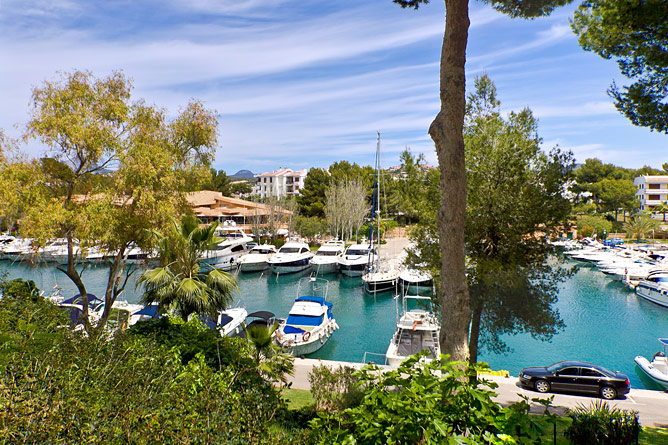 Club Nautic in Santa Ponsa
In June 2012, Porta Mallorquina opened its own estate agency on the Boulevard Santa Ponsa. Franchise partner John van Eenennaam and his team have a wide range of villas, houses and apartments around Santa Ponsa.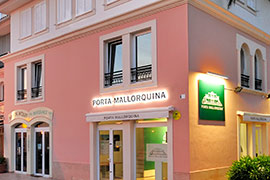 Porta Mallorquina Real Estate in Santa Ponca
Porta Mallorquina Real Estate
"Boulevard Santa Ponsa", Bloque 4 - Local 5
C./ Gran Vía Puig des Castellet Nr. 1 y 2
07180 Santa Ponsa, Mallorca
Telefon: +34 971 691 089
E-Mail: info@portamallorquina.com
Porta Mallorquina Real Estate in Santa Ponsa
"Through Porta Mallorquina we purchased a house in Cas Catala. In doing so, we have been represented from the beginning and meticulously advised by Mr. van Eenennaam of the Santa Ponsa office. Via a detailed market analysis and a concrete property preselection from up to date specific surveys, our acquisition of real estate was very conscientiously prepared and handled very professionally after our purchase decision. We can only recommend this office."
Rating by Olaf Pfeifer from Chemnitz, Germany, to buy a property in Cas Catala. 5 / 5 Stars.