1 property in Tabaiba for sale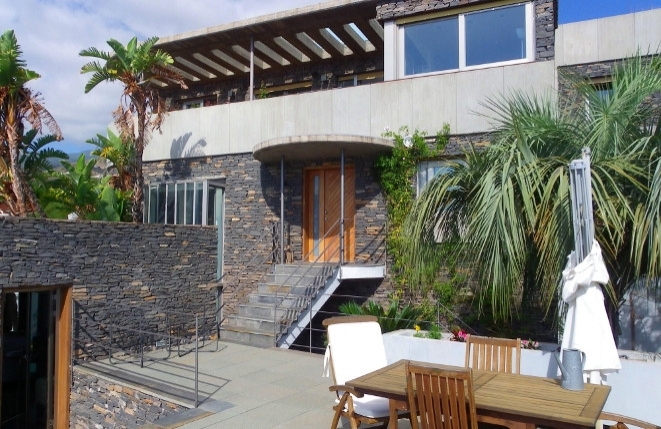 Tabaiba, Exclusive modern villa with heated pool and high quality equipment in Tabaiba
constructed:
-
plot area:
609 m²
bedrooms:
3
price:
€ 750,000.-
Porta Mondial - your leading real estate agent in Tabaiba!
Do you have any questions about a property in Tabaiba? We will gladly respond! Please give us a call or send us an e-mail.
Information about Tabaiba and surrounding area from Porta Mondial:
El Rosario in the north-east of Tenerife as a direct neighbor of the capital Santa Cruz de Tenerife is popular in many respects. For commuters, or to enjoy culture and gastronomy, it is a short way into the city. Because of its location near the junction of the three highways in Tenerife, there are fast connections to the north coast, to San Cristobal de la Laguna, the Anaga mountains or on the TF 1, extending straight along the south coast, to the centers near the southern airport Reina Sofia.

So especially the places near the coast have shown a dynamic development. In Radazul water sports enthusiasts get their money's worth: A marina is located at the foot of the villas and tourist areas. Directly adjacent, newly designed beaches for sunbathing, swimming and snorkeling complement this area, which is used for water skiing, kite and wind surfing or paragliding. Many caves and crevices with a rich marine life make Radazul also one of the best dive sites in Tenerife.

Other sought-after areas for houses and apartments are located in Barranco Hondo and Tabaiba. In the area above the highway, in Tabaiba Alta, the renowned German School, sponsored by the Goethe Institute, is a central point of contact with international flair.

In the heights of El Rosario is the administrative center of the community, La Esperanza. From here the road on the Cumbre leads up to the Mount Teide National Park. On both sides of the road there are many hiking trails and beautiful spots to enjoy the pine forests of the island.