16 properties in Son Vida for sale
Porta Mondial - your leading real estate agent in Son Vida!
Do you have any questions about a property in Son Vida? We will gladly respond! Please give us a call or send us an e-mail.
Information about Son Vida and surrounding area from Porta Mondial: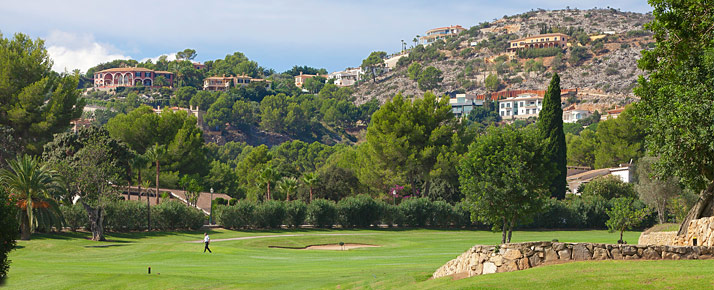 View at the golf course in and the villas in Son Vida
Son Vida is one of the most exclusive areas of Mallorca - and founded only in the 60s, as the settlement enthroned above Palma. In the 13th century, shortly after the recapture of Mallorca, none other than King Jaume I built a castle here. In the 16th century Mateu Vida then acquired the property, which now bears his name. Around 1900 Son Vida changed owner again. From a defensive castle, a castle-like villa with a tower house was built. In 1963 the American entrepreneur Steve Kusak finally took over the property and turned it into the 5-star Hotel Castillo Son Vida, which is still one of the most distinguished hotels of the island.
Prince Rainier of Monaco, Grace Kelly, Anthony Quinn and Claudia Schiffer were among the already illustrious guests. Anyone who has stood on the huge outdoor terrace of the Castillo hotel, appreciates the of area Son Vida. The island's capital is at your feet here. Highly visible is the Cathedral of Palma which rises from the sea of houses in greeting.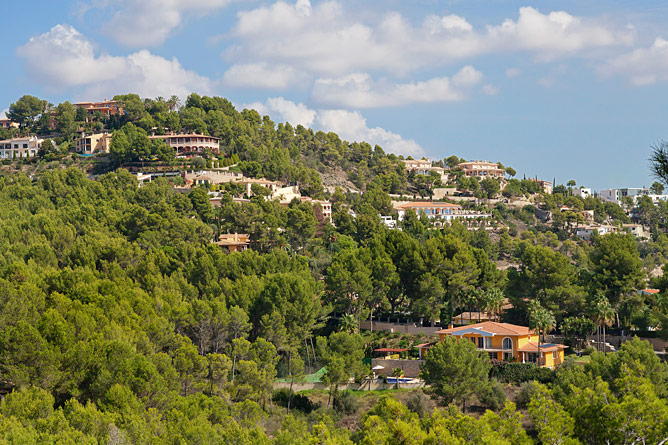 Luxury villas in Son Vida
In addition to the majestic views, the resort impresses by its location in the countryside. Around half of the estate is occupied by pine forests, which are protected. There are also three golf courses, harmoniously set in the Mediterranean landscape.
The oldest golf course in Mallorca, Son Vida Golf, was opened in 1964 by Prince Rainier of Monaco. It is a relatively short course with a dramatic hole at the end. As it is very close to the terrace of the Arabella Sheraton Golf Hotel, you have a guaranteed audience here. In addition to Son Vida Golf the extensive grounds of Son Muntaner and Son Quint lure in friends of the little white ball.
Son Vida is a residential dream come true. Those who own one of the many top properties on the hillside, can let their gaze wander over the island's capital, and the majestic Bay of Palma, like Son Vida's explorer, King Jaume I once did.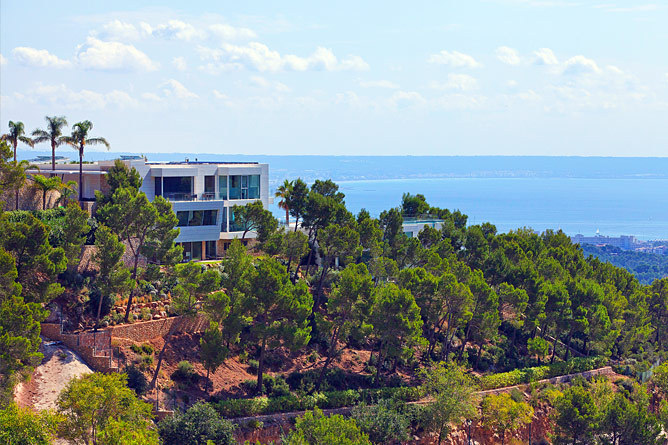 villa with outstanding seaview in Son Vida