1 property in Paarl for sale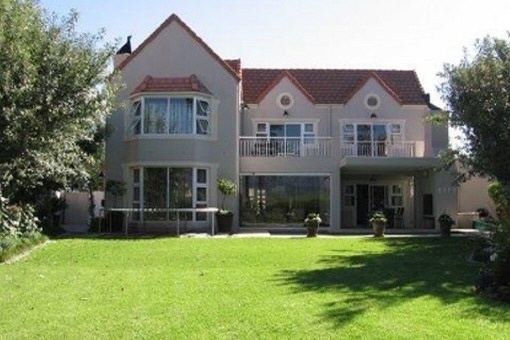 Paarl, Stilvolles Anwesen in Paarl
constructed:
435 m²
plot area:
667 m²
bedrooms:
4
price:
€ 597,195.-
Porta Mondial - your leading real estate agent in Paarl!
Do you have any questions about a property in Paarl? We will gladly respond! Please give us a call or send us an e-mail.
Information about Paarl and surrounding area from Porta Mondial:
Paarl zählt zur Provinz Westkap und liegt rund 50 km von Kapstadt entfernt. Wie in vielen anderen Städten von Südafrika ist auch Paarl für seine Weingüter bekannt.

Auch Unternehmenslustige sollten in Paarl auf ihre Kosten kommen. Sehr zu empfehlen ist das Paarl Mountain Reserve. Dieses Naturreservat kann zu Fuß oder mit dem Auto erkundet werden. In diesem Park sind stundenlange Wanderungen möglich - aber auch Picknickplätze laden zu einer Rast ein. Der erste Weg führt automatisch zum "Afrikaanse Taal Monument". Hier wird die Entwicklung der Sprache Afrikaans als eigenständige Sprache dargestellt, denn erst im Jahr 1875 wurde Afrikaans als eine eigenständige Sprache in Südafrika anerkannt.

Auf der Le Boheur Krokodilfarm ergibt sich die Möglichkeit, Krokodilfleisch zu probieren.

Außerdem hat Paarl noch andere Sehenswürdigkeiten zu bieten, wie z. B. eine Löwenfarm, einen Schmetterlingspark und vor allem die riesigen Straußenfarmen. Hier bietet es sich an, Straußensteaks zu probieren und Lederwaren vom Strauß zu erwerben. Wer nicht zu schwer ist, kann einen Ritt auf einem Strauß wagen und sich von der Schnelligkeit der Tiere überzeugen.
Im Ikhwezi Zentrum erlebt der Besucher das wahre Afrika und dessen umfangreiche Kultur.