Would you like to fulfil your dream of a property in Ratingen?
You are very welcome to Porta Mondial Ratingen. Many of our clients are already familiar with the Porta Mondial service thanks to our international network with its exclusive holiday properties in Majorca, Ibiza and on the most beautiful Spanish coasts. Now the successful property franchise system is expanding to Germany.
We specialise in offering special properties in the Ratingen area for sale.You will be captivated by our select properties: in tasteful style, comfortably appointed, and of very high quality. We will provide you with comprehensive information about each property, with photos, a city map, and all you need to know about the location, surroundings and infrastructure. On request, we will send you a detailed property brochure.
Take a little time to explore our selection of properties at your leisure.
If you already have an idea of what kind of property you would like, get in touch with us. We will undertake a targeted search for your dream property, entirely in line with your wishes.
Porta Mondial Ratingen - your estate agency for Ratingen, Mettmann, Haan and Heiligenhaus.
Are you considering the sale of a property in Ratingen?
We will find the right buyer for your house or flat. Find out about the modern marketing options that an international network offers you. Avail of our free valuation service. Give us a call on +49 2102 942 08 00 or send an e-mail to ratingen@portamondial.com. We look forward to hearing from you.
Porta Mondial Ratingen - your estate agency for Ratingen.
Contact us
Do you wish to buy or sell a property in Ratingen? Give us a call. We offer personalised advice. You can contact our property consultants seven days a week on +49 2102 942 08 00.

Or write to us. Simply use the form below or send an e-mail to ratingen@portamondial.com. We will reply to you without delay.
Thank you very much for your enquiry!

We will send you the required information immediately.

Or contact us by calling.
Our consultants are at your disposal 7 days a week.
Our properties for you in Ratingen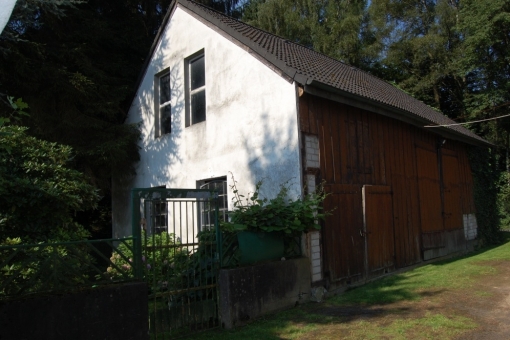 Mettmann, Ländliches Anwesen mit historischem Herrenhaus und...
constructed area:
410 m²
plot area:
2.553 m²
bedrooms:
16
price:
€ 449,000.-
Heiligenhaus, Moderne 2 Zimmer ETW in ruhiger beliebter Lage von...
constructed area:
64 m²
plot area:
-
bedrooms:
-
price:
€ 90,000.-
Here you find all properties for sale of Porta Mondial Ratingen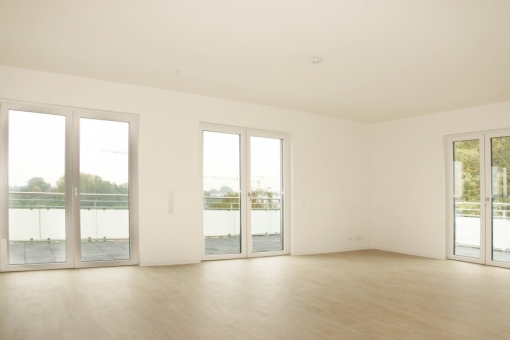 Düsseldorf Gerresheim, Neubau!! Luxus pur!! 5-Raum-Penthouse mit umlaufenden...
constructed area:
150 m²
plot area:
-
bedrooms:
4
long term rental:
€ 1,796.-
Wuppertal Barmen, Barrierefrei!! Moderne Arztpraxis in der Fußgängerzone...
constructed:
-
plot area:
-
bedrooms:
-
long term rental:
on request
Here you find all properties for rent of Porta Mondial Ratingen
Your property consultants in Ratingen
When you are buying your dream property, we place all of our longstanding experience in the area of residential and holiday property at your disposal. Apart from our regional properties, our portfolio also contains a wide range of interesting holiday properties in Germany and Spain, whether for your own use or as a profitable investment. We handle everything from search and selection to key handover. We are happy to advise you on financing options and on planning your move. We are familiar with special legal and fiscal aspects, and can offer you legal guidance in conjunction with a highly respected law firm.

Special clients for special properties deserve special service. Porta Mondial clients first and foremost appreciate our consultants' precise local knowledge, as well as their extensive market know-how. Discover the quality of our services for yourself. You can contact our consultants by telephone on +49 2102 942 08 00.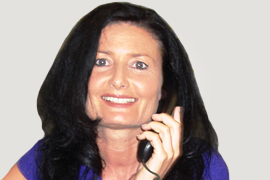 Carolyn Bingenheimer
CEO
Certified expert for the valuation of built-up and unbuilt plots acc. DIN EN ISO/IEC 17024 by IQ-Zert, Bonn, Nr. S 918

carolyn.bingenheimer@portamondial.com
Languages: German, English
Porta Mondial Ratingen seeks
Rental apartments with 1 or more bedrooms, with balcony or garden
Freehold apartments with living area from 80 m², city centre, south, east, Lintorf, Hösel
Detached house for senior executive in Lintorf or Hösel
Semi-detached house for a Coca-Cola division manager in east, Volkardey or Lintorf
Terraced house in Volkardey, Lintorf or Hösel
Villas with living area from 250 m² in Ratingen, Mettmann and surrounding area
Rural property with pasture / field and barn + stalls
Apartment buildings / residential-commercial buildings and residential developments in good locations
Plots of all sizes, including plots for development
Commercial properties (shops, offices, production and warehouse space, commercial plots)
We are a member of the following associations:
IVD German Federal Real Estate Association
An association with deep, traditional roots

For its around 6,000 member companies, the IVD represents industry interests vis-à-vis politicians, business, professional associations, the press, federations, consumers, etc., and it is the first port of call for all questions relating to professional policy and those of a practical nature.
How does the consumer benefit from the IVD?
As a rule, buying a flat or a house is the biggest investment of the purchaser's life. Good advice is essential. Capable estate agents advise their customers in depth and professionally. The management of properties is an important task during their operation. The property managers of the IVD are specialists in this sector. The IVD's surveyors and valuers undertake valuations as the basis for property investment. Many other property-related advisory services are provided by the IVD's property consultants. The IVD obliges its members to attend regular training and seminars so that they are always fully up to date on property issues. In order to become a member of the association and use the IVD seal, applicants must firstly pass a comprehensive admission exam and must comply with stringent competition rules. In addition, all IVD companies are specially insured: all members are required to take out what is known as a financial loss liability policy. The IVD logo is thus the hallmark for competence and professionalism.
Enshrined in its Mission, the IVD states that the association stands for: "The trademark of qualified estate agents, managers and experts."
The IVD's guiding principle is the economic reconciliation of interests between partners involved in the conveyancing of property. The IVD estate agents and managers, valuers and consultants make their qualified knowledge available as neutral mediators between the interests of those involved.
RDM
The association

The Düsseldorf branch of the Ring Deutscher Makler (RDM) currently has around 148 members. The members' registered offices are located in the cities and districts of Düsseldorf, Mönchengladbach, Krefeld, Mettmann, Neuss and Viersen.
RDM partners offer you capable and experienced consultancy / execution in all matters relating to property.
The prerequisites for membership in the Düsseldorf branch of the Ring Deutscher Makler are expert knowledge and several years of professional experience. To protect the bond of trust and to uphold the reputation of the profession, all members undertake to conduct their business in an orderly fashion.
You're better off with an RDM estate agent
independent * competent * RDM-examined
BVMW
Porta Mondial Ratingen is a member of the BVMW (federal association for medium-sized companies)..
Imprint
Information in accordance with §5 TMG (German Telemedia Act):
Porta Mondial Ratingen
Porta Mondial Immobilien Ratingen GmbH
Oberstraße 39
40878 Ratingen, Germany

Represented by:
Carolyn Bingenheimer (Managing Director)

Contact:
Tel. +49 2102 942 08 00
Fax +49 2102 942 080 20
E-Mail: ratingen@portamondial.com
Commercial register:
Entry in the commercial register.
Registry court: Düsseldorf District Court
Register number: HRB 73986

VAT:
VAT ID number pursuant to § 27 a of the Value Added Tax Act:
DE 299061319

Supervisory authority:
City of Mettmann, Public Order Office
Düsseldorfer Str. 14a
40822 Mettmann, Germany

Permission according to §34c Gewerbeordnung (GewO):
granted by the City of Fürth, Regulatory Office, 18th April 1994

Responsible for the content of www.portamondial.com/de/ratingen and www.portamondial.com/en/ratingen according § 55 Para. 2 German Interstate Broadcasting Treaty (RStV):
Carolyn Bingenheimer
Oberstraße 39
40878 Ratingen

Information on Online Dispute Resolution
The EU Commission provides an online platform for online dispute resolution at the following link:
http://ec.europa.eu/consumers/odr
This platform serves as a focal point for the extra-judicial settlement of disputes arising from online sales or service contracts, in which a consumer is involved. The provider is neither willing nor obliged to participate in a consumer dispute resolution procedure in accordance with the VSBG. Our e-mail address is ratingen@portamondial.com.
Liability for contents
As a service provider, we are responsible in accordance with § 7, Para.1 of the German Telemedia Act (TMG) for our own content on this site in accordance with general legal provisions. According to Articles 8 to 10 of the TMG, as a service provider, we are not however obliged to monitor or, under certain circumstances, to investigate externally transmitted or stored information or to look for indications of illegal activity. Obligations to remove or block the use of information in accordance with general laws remain unaffected. Any liability in this respect, however, is only possible from such time as we receive knowledge of the specific breach of law. Should any legal violation come to our attention, we will remove the offending content immediately.
Liability for Links
Our website includes links to third-party external websites, over whose content we have no influence. Therefore, we cannot accept any liability for these external contents. Individual providers or operators of the linked pages are always responsible for their content. The linked pages were checked for possible legal infringements at the time of linking. Illegal content was not apparent at the time the links were created. Continuous monitoring of the content of linked pages is not, however, reasonable without specific indications of legal violations. Should any legal violation come to our attention, we will remove such links immediately.
Copyright Law
The content and works on this website which were produced by the website operator are subject to German copyright law. Copying, editing, distribution and any use of the contents outside the limits of the copyright laws require written consent from the author or creator. Downloading and copying these pages is only permitted for private, non-commercial use. Where the content of this website was not created by the website operator, third party copyright has been respected. In particular, third-party content will be identified as such. Nonetheless, if you become aware of any copyright infringement, we request that you provide us with the corresponding information. Should any legal violation come to our attention, we will remove such content immediately.
The Legal Information section also applies to the following social media profiles:
Facebook: https://www.facebook.com/Porta-Mondial-Immobilien-Ratingen-GmbH-236611909840122/
Google: https://plus.google.com/115187412432353769862/posts