1 property in Unterammergau for sale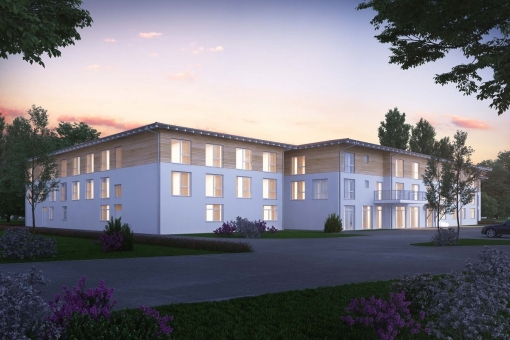 Unterammergau, Moderne Pflegeimmobilien ab 4 % Rendite in Unterammergau - Provisionsfrei für den Käufer!
constructed area:
55 m²
plot area:
-
bedrooms:
-
price:
€ 155,225.-
Porta Mondial - your leading real estate agent in Unterammergau!
Do you have any questions about a property in Unterammergau? We will gladly respond! Please give us a call or send us an e-mail.
Information about Unterammergau and surrounding area from Porta Mondial:
Unterammergau liegt etwa 83 km südwestlich von München und ist Teil des Landkreises Garmisch-Partenkirchen. Die Gemeinde gehört zum Naturpark und zur Tourismusregion "Ammergauer Alpen". Sie ist bei Wintersportlern, Naturfreunden und Erholungssuchenden aller Altersstufen gleichermaßen beliebt. Direkt an der B23 gelegen, verfügt Unterammergau über gute Anbindungen zu den umliegenden Ortschaften. Die Landeshauptstadt München und so auch der nächstgelegene internationale Flughafen sind mit dem PKW in etwa 80 Minuten zu erreichen. Forschungs- und Bildungseinrichtungen, Unternehmen mit Kunststoff- und Metallverarbeitung, Maschinenbau und Elektrotechnik sowie etwa 1.600 Handwerksbetriebe bilden bedeutende Wirtschaftszweige des Landkreises. Im knapp 20 km entfernten Murnau befindet sich die weltweit renommierte Unfallklinik, die als überregionales Zentrum für die Versorgung und Rehabilitation von Schwerstverletzten fungiert. In weniger als 5 km Entfernung befindet sich ein Rheumazentrum im benachbarten Oberammergau. Der Standort zeichnet sich durch einen hohen Bedarf an Pflegeplätzen aus. Der Anteil der ab 80-Jährigen steigt im Landkreis Garmisch-Partenkirchen von 6,2 % (2013) auf 9,6 % (2030). Die Anzahl der Pflegebedürftigen erhöht sich dort von 2.368 (2013) auf 3.371 (2030).