1 property in Breña Alta for sale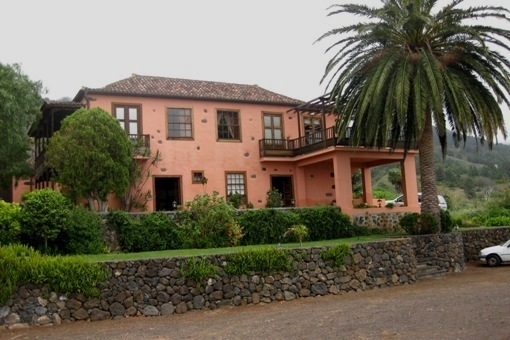 Breña Alta, Extensive paradise in prime location on La Palma, panoramic views
constructed:
450 m²
plot area:
160.000 m²
bedrooms:
3
price:
€ 4,200,000.-
Porta Mondial - your leading real estate agent in Breña Alta!
Do you have any questions about a property in Breña Alta? We will gladly respond! Please give us a call or send us an e-mail.
Information about Breña Alta and surrounding area from Porta Mondial:
The community of Breña Alta extends just south above of Santa Cruz de la Palma on an area of 31 square kilometers. There are here, among others, the villages of San Pedro de Breña Alta, El Llanito, Miranda, La Cuesta, Buena Vista de Arriba, Breña, Buena Vista de Abajo, Las Ledas and Botazo.

Breña Alta is nestled in a beautiful green valley and is like Breña Baja a preferred place of residence, for example, for those who work in the capital Santa Cruz or simply know to appreciate the many amenities and offers of the capital of La Palma, including bars, restaurants, Shopping, cultural institutions, schools, medical care, and more.

Breña Alta in the West borders on the crests of the Cumbre Nueva, where a road leads to Refugio El Pilar. This popular picnic area is the starting point for many hikes, such as the Ruta de los Volcanes, which runs along de Cumbre Vieja down to the lighthouse at Punta de Fuencaliente at the southern tip of the island of La Palma.

In the 16th century, the community pastures were used for grazing of animals, until later Castillian rich families settled, who built large and magnificent buildings and conducted agriculture. Some of the estates were used because of the good climate as a summer residence. Today the agriculture of Breña Alta mainly contains tobacco, fruit and vegetable plantations. There are many small settlements with beautiful gardens that give this quaint area a special atmosphere.

Main attractions are the twin dragon trees Los Gemelos and the church Iglesia de San Pedro Apostol, which was built in the 16th Century. The gallery La Chatita shows works of Palmero and German artists.