Would you like to fulfil your dream of a property in Paderborn?
You are very welcome to Porta Mondial Paderborn. We specialise in exceptional properties for sale and rent in the Paderborn area.
The area around Paderborn offers great quality of life with numerous small villages, plenty of living space for families and a good infrastructure. The city of Paderborn with its diverse cultural and recreational amenities, can be reached quickly from all directions. The city is also a very good place to live – it has plenty of green spaces, high housing quality, and there is much demand here both for townhouses and beautiful flats. We make every effort to ensure that we can always present you with a good selection of properties.
Paderborn is colourful and hip, yet also rich in tradition. As one of the most important university cities, with a focus on information science, business, technology and mathematics, every year more than 20,000 students are drawn to the city on the Pader which also offers many interesting jobs.
Paderborn has a strikingly beautiful city centre with its Pader Springs area and the grand cathedral. Many traditions are cultivated here – no real Paderborner would dream of missing Libori, one of Europe's oldest and biggest folk festivals. Visitors from all over the world come here to take part in the 9-day Libori Festival. Paderborn has its own airport as well as the large Ahorn sport park, initiated by computer pioneer Heinz Nixdorf.
Take a little time to explore our selection of properties at your leisure.
We will provide you with comprehensive information about each property, with photos, a city map, and all you need to know about the location, surroundings and infrastructure. On request, we will send you a detailed property brochure.
Porta Mondial Paderborn – your estate agency for Paderborn.
Are you considering the sale of a property in Paderborn?
We will find the right buyer for your house or flat. Find out about the modern marketing options that an international network offers you. Avail of our free valuation service. Give us a call on +49 5251 545 57 75 or send an e-mail to paderborn@portamondial.com. We look forward to hearing from you.
If you already have an idea of what kind of new property you would like, get in touch with us. We will undertake a targeted search for your dream property, entirely in line with your wishes.
Porta Mondial Paderborn - your estate agency for Paderborn.
Our properties for you in Paderborn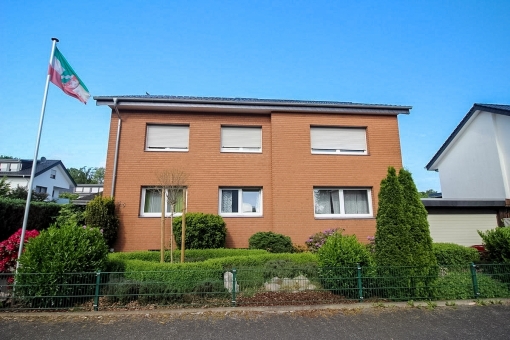 Sennelager, Zweifamilienhaus in ruhigem Wohngebiet mit Ausbaureserve...
constructed area:
215 m²
plot area:
910 m²
bedrooms:
4
price:
€ 445,000.-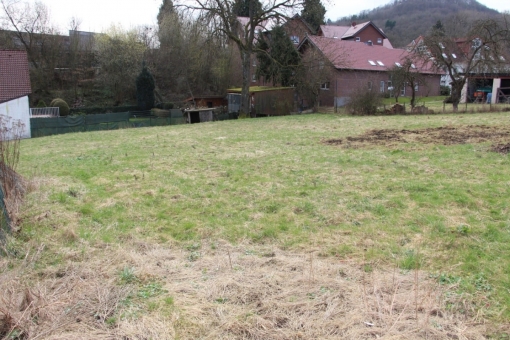 Bad Driburg, Traumgrundstück in ruhiger zweiter Reihe
plot area:
2.100 m²
GRZ:
-
GFZ:
-
price:
€ 199,000.-
Here you find all properties of Porta Mondial Paderborn
Your property consultants in Paderborn
We are at your side when buying or selling your dream property with our innovative concept and precise knowledge of the city of Paderborn and surrounding area. Aside from our regional properties, our portfolio also contains a wide choice of interesting holiday properties in Germany and Spain. We will advise you capably all the way from search and selection through to key handover. We will also be happy to advise you on financing options. With regard to legal and fiscal issues, we work with respected law firms, so that you are kept fully informed on the wide-ranging subject of property purchase and sale.

As an estate agent (Chamber of Commerce & Industry) and valuer (Chamber of Commerce & Industry), owner Gerd Fornefeld is not only an experienced expert for your property matters but also an expert in valuing plots and properties, and he will help you to get the best possible market value.

Special clients for special properties deserve special service. Porta Mondial clients first and foremost appreciate our consultants' precise local knowledge, as well as their extensive market know-how. Discover the quality of our services for yourself. You can contact our consultants by telephone on
+49 5251 545 57 75.

Gerhard Fornefeld
Owner
Real Estate Agent and Appraiser (IHK)
gerhard.fornefeld@portamondial.com
Languages: German, English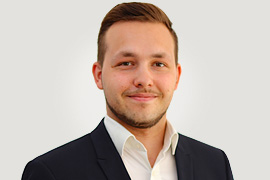 Sebastian Wulf
Autonomous Real Estate Agent (IHK)

sebastian.wulf@portamondial.com
Languages: German, English
Contact us
Do you wish to buy or sell a property in Paderborn? Give us a call. We offer personalised advice. You can contact our property consultants seven days a week on +49 5251 545 57 75.

Or write to us. Simply use the form below or send an e-mail to paderborn@portamondial.com. We will reply to you without delay.






Thank you very much for your enquiry!

We will send you the required information immediately.

Or contact us by calling.
Our consultants are at your disposal 7 days a week.
Imprint
Information in accordance with §5 TMG (German Telemedia Act):
Porta Mondial Paderborn
Marienstraße 8
33098 Paderborn, Germany

Represented by:
Gerhard Fornefeld (Owner)

Contact:
Tel. +49 5251 545 57 75
Fax +49 5251 545 57 80
E-Mail: paderborn@portamondial.com
VAT:
VAT ID number pursuant to § 27 a of the Value Added Tax Act:
DE 306112976

Permission according to §34c Gewerbeordnung (GewO):
granted by the district Paderborn, Regulatory Office, Business Affairs, Aldegreuerstraße 10-14, 18th April 2016

Responsible for the content of www.portamondial.com/de/paderborn and www.portamondial.com/en/paderborn according § 55 Para. 2 German Interstate Broadcasting Treaty (RStV):
Gerhard Fornefeld
Marienstraße 8
33098 Paderborn

Information on Online Dispute Resolution
The EU Commission provides an online platform for online dispute resolution at the following link:
http://ec.europa.eu/consumers/odr
This platform serves as a focal point for the extra-judicial settlement of disputes arising from online sales or service contracts, in which a consumer is involved. The provider is neither willing nor obliged to participate in a consumer dispute resolution procedure in accordance with the VSBG. Our e-mail address is paderborn@portamondial.com.
Liability for contents
As a service provider, we are responsible in accordance with § 7, Para.1 of the German Telemedia Act (TMG) for our own content on this site in accordance with general legal provisions. According to Articles 8 to 10 of the TMG, as a service provider, we are not however obliged to monitor or, under certain circumstances, to investigate externally transmitted or stored information or to look for indications of illegal activity. Obligations to remove or block the use of information in accordance with general laws remain unaffected. Any liability in this respect, however, is only possible from such time as we receive knowledge of the specific breach of law. Should any legal violation come to our attention, we will remove the offending content immediately.
Liability for Links
Our website includes links to third-party external websites, over whose content we have no influence. Therefore, we cannot accept any liability for these external contents. Individual providers or operators of the linked pages are always responsible for their content. The linked pages were checked for possible legal infringements at the time of linking. Illegal content was not apparent at the time the links were created. Continuous monitoring of the content of linked pages is not, however, reasonable without specific indications of legal violations. Should any legal violation come to our attention, we will remove such links immediately.
Copyright Law
The content and works on this website which were produced by the website operator are subject to German copyright law. Copying, editing, distribution and any use of the contents outside the limits of the copyright laws require written consent from the author or creator. Downloading and copying these pages is only permitted for private, non-commercial use. Where the content of this website was not created by the website operator, third party copyright has been respected. In particular, third-party content will be identified as such. Nonetheless, if you become aware of any copyright infringement, we request that you provide us with the corresponding information. Should any legal violation come to our attention, we will remove such content immediately.
The Legal Information section also applies to the following social media profiles:
Facebook: https://www.facebook.com/PortaMondialPaderborn/