Would you like to fulfil your dream of a property in Frankfurt?
Frankfurt am Main enjoys a worldwide reputation as a financial centre and there are good reasons why the European Central Bank (ECB) has set up its head office here. However, the Hesse metropolis has much more to offer than only its banking district. According to a Mercer study, it is one of the best 10 European cities in which to live. Frankfurt is cosmopolitan, while simultaneously exuding Hesse's legendary gemütlichkeit.

Vibrant centre of the Rhine-Main region
Its famous skyline represents its economic power, earning Frankfurt the nickname "Mainhattan". The first high-rises such as the Mouson Tower were built as early as the 1920s. After the war, they rose still higher until, finally, the first skyscrapers with heights of over 150 metres were built in the 1970s. The city's architecture bears witness to its history – from rural and picturesque half-timbered houses to imposing brick buildings and grand 19th century villas, to the chrome-plated mirror facades of the present day.
This mix of the old and new, of cosmopolitan and cosy, is what defines the unique flair of this outward looking city which is home to people from over 100 nations. Frankfurt is a young, vibrant city: Goethe University – Germany's fourth-largest – has more than 44,000 registered students. The excellent transport links, inclusive of the major Frankfurt International Airport, also make the banking metropolis an interesting trading region. Its exhibition centre is one of the biggest in the world, while the famous "Zeil" is Germany's most profitable shopping street.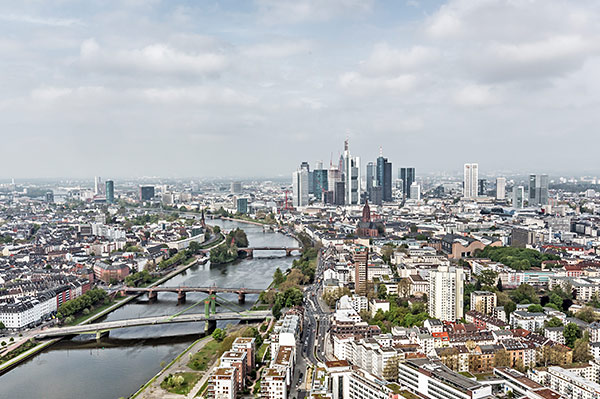 Frankfurt is one of the Top 7 property locations
Frankfurt is a great place to live and work, which is why its population has been constantly increasing for years. It is estimated that the number of inhabitants will reach around 800,000 by 2030, some 60,000 more than today.
The attractiveness of its location also has an impact on Frankfurt's property market. According to an analysis by the Cologne Institute for Economic Research, current new-build plans cover only half of the requirement. Where high demand meets short supply, prices rise. Equally, the City of Frankfurt's expert real estate committee has been reporting a rise in turnover volume every year, while the number of building plots sold has been falling at the same time. Space is tight in the city area which is why the city authorities have given the green light to building upwards on infill sites: no fewer than 20 new residential blocks are set to enrich the Mainhattan cityscape with their glass-and-mirror facades in the next five years.
Despite rising property prices, Frankfurt has not yet experienced the developments seen in Munich, Düsseldorf or Hamburg. If one compares the square-metre price of Germany's Top 7 locations, Frankfurt ranks somewhere in the middle. The average square-metre price for new-build properties in Frankfurt is around 4,500 euros; in the Bavarian state capital it is over 6,000 euros.
The most exclusive property locations in Frankfurt
In premium locations such as the Holzhausen district, prices are, however, well above average. Florian Tretter who, together with Marco di Benedetto and Thorsten Janusch, has taken the Porta Mondial franchise licence for Frankfurt, reports that prices for new-build properties start at 8,000 euros per square metre; existing properties range between 5,000 and 8,000 euros per square metre. In the luxury segment, top prices of up to 15,000 euros have been recorded. When one of the desirable town villas comes up for sale, the sky's the limit, since yields are less relevant for buyers of these properties.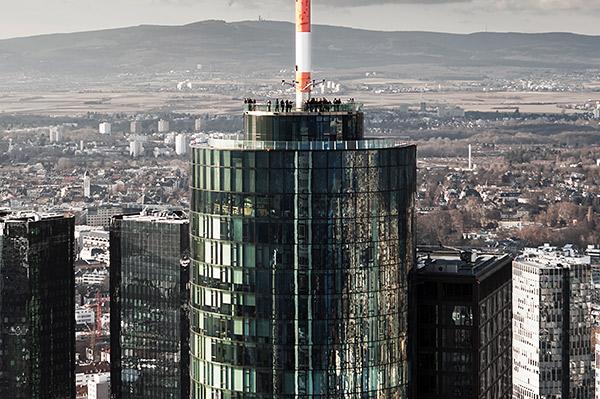 The city's Westend (West End) is also one of the top locations. This area full of beautiful old houses is also home to the Porta Mondial Frankfurt estate agency, at Fellnerstraße 14 – close to Eschersheimer Landstraße and with a view of the Eschenheim Tower. Rents in this exclusive area are between 1,500 and 2,000 euros for a one-person flat, easily affordable for those bank managers who appreciate this quiet yet central district as a desirable residential location.
Potential in the Ostend
The Ostend (East End), is located directly on the Main within walking distance of the ECB. The former port district has undergone very successful development; many commercial properties have been repurposed into residential space, ensuring that slowly but surely this area is taking on a new look. Describing the current market situation, Marco di Benedetto says: "Supply in the Westend remains lower than demand, so investors are starting to discover other districts." The Ostend can still be described as mid-range, with square-metre prices from 3,000 to 6,000 euros. The Porta Mondial property experts say that prices will rise over the medium term, offering good entry opportunities for investors.
Are you considering the sale of a property in Frankfurt?
We will find the right buyer for your house or flat. Find out about the modern marketing options that an international network offers you. Avail of our free valuation service. Give us a call on +49 69 595 561 24 or send an e-mail to frankfurt@portamondial.com. We look forward to hearing from you.
If you already have an idea of what kind of new property you would like, get in touch with us. We will undertake a targeted search for your dream property, entirely in line with your wishes.
Porta Mondial Frankfurt - your estate agency for Frankfurt.
Our properties for you in Frankfurt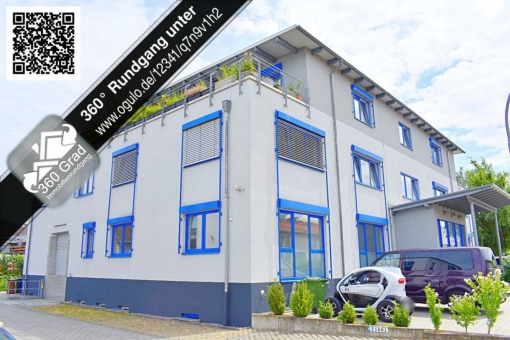 Heppenheim, Großzügige Gewerbeimmobilie in Heppenheim - Zum Kauf
useful area:
209 m²
available:
-
condition:
gepflegt
price:
€ 329,000.-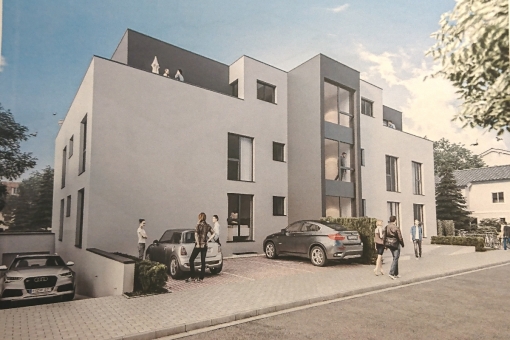 Klein-Welzheim, A modern apartment building with 8 owner-occupied flats...
constructed area:
820 m²
plot area:
-
bedrooms:
-
price:
€ 3,133,500.-
Here you find all properties for sale of Porta Mondial Frankfurt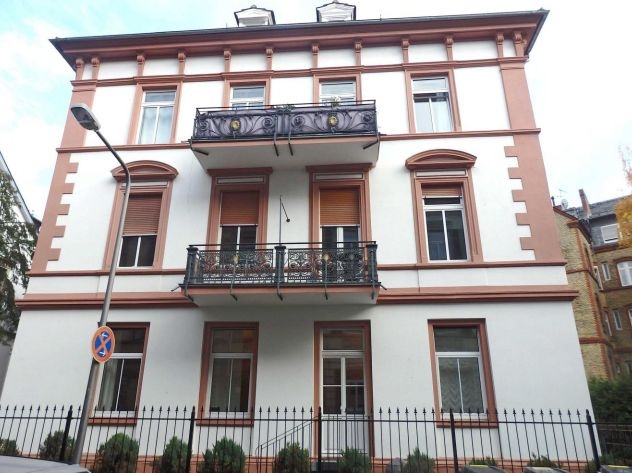 Nordost, Traumhafte 4-Zimmer- Altbauwohnung in Wiesbaden/ Nordost
constructed area:
125 m²
plot area:
-
bedrooms:
3
long term rental:
€ 1,790.-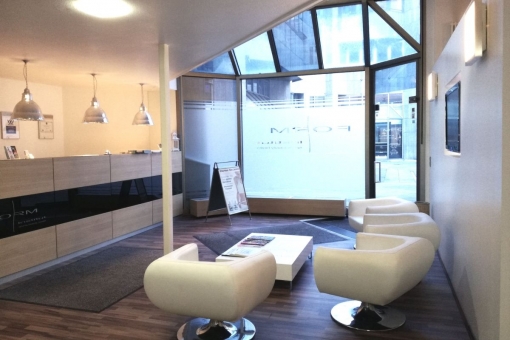 Wiesbaden Mitte, Moderne Gewerbefläche im Herzen Wiesbadens
useful area:
-
available:
-
condition:
modernisiert
long term rental:
€ 1,800.-
Here you find all properties for rent of Porta Mondial Frankfurt
Your property consultants in Frankfurt
When you are buying your dream property, we place all of our longstanding experience in the area of residential and holiday property at your disposal. Apart from our regional properties, our portfolio also contains a wide range of interesting holiday properties in Germany and Spain, whether for your own use or as a profitable investment. We handle everything from search and selection to key handover. We are happy to advise you on financing options and on planning your move. We are familiar with special legal and fiscal aspects, and can offer you legal guidance in conjunction with a highly respected law firm.

Special clients for special properties deserve special service. Porta Mondial clients first and foremost appreciate our consultants' precise local knowledge, as well as their extensive market know-how. Discover the quality of our services for yourself. You can contact our consultants by telephone on +49 69 595 561 24.

Florian Tretter
Managing Director

florian.tretter@portamondial.com
Languages: German, English
Marco di Benedetto
Managing Director

marco.di.benedetto@portamondial.com
Languages: German, English
Thorsten Janusch
Managing Director

thorsten.janusch@portamondial.com
Languages: German, English
Mehmet Özer
Autonomous Real Estate Agent

mehmet.oezer@portamondial.com
Languages: German, English, Turkish
Mohamed Aboulkacem
Autonomous Real Estate Agent

mehmet.oezer@portamondial.com
Languages: German, English, Moroccan
Contact us
Do you wish to buy or sell a property in Frankfurt? Give us a call. We offer personalised advice. You can contact our property consultants seven days a week on +49 69 595 561 24.

Or write to us. Simply use the form below or send an e-mail to frankfurt@portamondial.com. We will reply to you without delay.






Thank you very much for your enquiry!

We will send you the required information immediately.

Or contact us by calling.
Our consultants are at your disposal 7 days a week.
Imprint
Information in accordance with §5 TMG (German Telemedia Act):
Porta Mondial Frankfurt
FMT Immobilien GmbH
Fellnerstraße 14
60322 Frankfurt am Main, Germany

Represented by:
Florian Tretter, Marco di Benedetto, Thorsten Janusch (Managing Partners)

Contact:
Tel. +49 69 595 561 24
Fax +49 211 966 629 79
E-Mail: frankfurt@portamondial.com
Commercial register:
Entry in the commercial register.
Registry court: Frankfurt am Main District Court
Register number: HRB 109336

VAT:
VAT ID number pursuant to § 27 a of the Value Added Tax Act:
DE 314007588

Supervisory authority:
City Frankfurt am Main, Regulatory Office
Kleyerstr. 86
60326 Frankfurt am Main, Germany

Permission according to §34c Gewerbeordnung (GewO):
granted by the City of Frankfurt, Regulatory Office, 23th August 2017

Information on Online Dispute Resolution
The EU Commission provides an online platform for online dispute resolution at the following link:
http://ec.europa.eu/consumers/odr
This platform serves as a focal point for the extra-judicial settlement of disputes arising from online sales or service contracts, in which a consumer is involved. The provider is neither willing nor obliged to participate in a consumer dispute resolution procedure in accordance with the VSBG. Our e-mail address is frankfurt@portamondial.com.
Liability for contents
As a service provider, we are responsible in accordance with § 7, Para.1 of the German Telemedia Act (TMG) for our own content on this site in accordance with general legal provisions. According to Articles 8 to 10 of the TMG, as a service provider, we are not however obliged to monitor or, under certain circumstances, to investigate externally transmitted or stored information or to look for indications of illegal activity. Obligations to remove or block the use of information in accordance with general laws remain unaffected. Any liability in this respect, however, is only possible from such time as we receive knowledge of the specific breach of law. Should any legal violation come to our attention, we will remove the offending content immediately.
Liability for Links
Our website includes links to third-party external websites, over whose content we have no influence. Therefore, we cannot accept any liability for these external contents. Individual providers or operators of the linked pages are always responsible for their content. The linked pages were checked for possible legal infringements at the time of linking. Illegal content was not apparent at the time the links were created. Continuous monitoring of the content of linked pages is not, however, reasonable without specific indications of legal violations. Should any legal violation come to our attention, we will remove such links immediately.
Copyright Law
The content and works on this website which were produced by the website operator are subject to German copyright law. Copying, editing, distribution and any use of the contents outside the limits of the copyright laws require written consent from the author or creator. Downloading and copying these pages is only permitted for private, non-commercial use. Where the content of this website was not created by the website operator, third party copyright has been respected. In particular, third-party content will be identified as such. Nonetheless, if you become aware of any copyright infringement, we request that you provide us with the corresponding information. Should any legal violation come to our attention, we will remove such content immediately.
The Legal Information section also applies to the following social media profiles:
Facebook: https://www.facebook.com/PortaMondialFrankfurt/