Properties and the property market in Düsseldorf
You are very welcome to Porta Mondial Düsseldorf. We specialise in exceptional properties for sale or rent in Düsseldorf. You will be captivated by our select properties: from luxury refurbished flat in an old building in Oberkassel to a spacious detached house with garden in the Zoo district to an exclusive loft with a view of the Rhine.
There is a trend towards moving back to the city – even families and those aged 50+ are increasingly attracted to the centre of the Rhine metropolis with its wealth of cultural and recreational activities. That is why townhouses in Oberkassel, Niederkassel, Düsseldorf's Altstadt (old town) and the new trendy district, Karlstadt, are in great demand.
Those who prefer something quieter will opt for the villa district of Wittlaer, although neighbouring Meerbusch is also a popular place to live. Other areas that offer the right mix of proximity to the city centre and a peaceful residential location are Stockum, Grafenberg, Golzheim, Düsseltal and Kaiserswerth.
We will provide you with comprehensive information about each property, with photos, a city map, and all you need to know about the location, surroundings and infrastructure. On request, we will send you a detailed property brochure. Take a little time to explore our diverse selection of Düsseldorf properties.
Are you considering the sale of a property in Düsseldorf?
We will find the right buyer for your house or flat. Find out about the modern marketing options that an international network offers you. Avail of our free valuation service. Give us a call on +49 211 966 629 70 or send an e-mail to duesseldorf@portamondial.com. We look forward to hearing from you.
If you already have an idea of what kind of new property you would like, get in touch with us. We will undertake a targeted search for your dream property, entirely in line with your wishes.
Porta Mondial Düsseldorf - your estate agency for Düsseldorf.
Our properties for you in Düsseldorf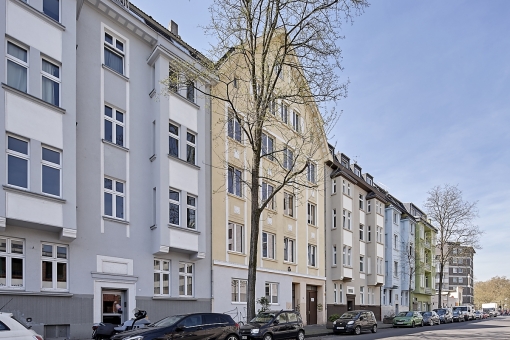 Düsseldorf Oberbilk, Luftiges, kernsaniertes Altbauloft im aufstrebenden...
constructed area:
123 m²
plot area:
-
bedrooms:
2
price:
€ 500,000.-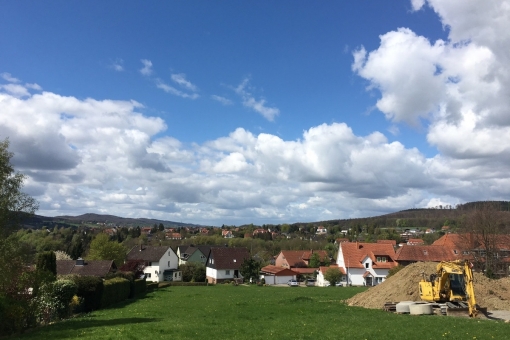 Heeßen, Traumhaftes Eckgrundstück für Ihre Wunschimmobilie in...
plot area:
1.042 m²
GRZ:
-
GFZ:
-
price:
€ 69,000.-
Here you find all properties for sale of Porta Mondial Düsseldorf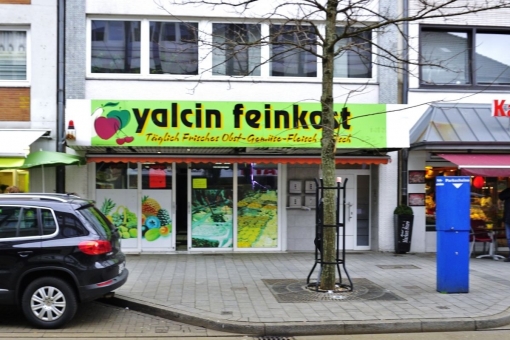 Neuss Innenstadt, Großzügiges, vielfältig nutzbares Ladenlokal mitten...
useful area:
-
available:
-
condition:
renovierungsbeduerftig
long term rental:
€ 4,900.-
Here you find all properties of Porta Mondial Düsseldorf
Your property consultants in Düsseldorf
When you are buying your dream property, we place all of our longstanding experience in the area of residential and holiday property at your disposal. Apart from our regional properties, our portfolio also contains a wide range of interesting holiday properties in Germany and Spain, whether for your own use or as a profitable investment. We handle everything from search and selection to key handover. We are happy to advise you on financing options and on planning your move. We are familiar with special legal and fiscal aspects, and can offer you legal guidance in conjunction with a highly respected law firm. Give us a call, send us an e-mail or drop in to our estate agency at Hammer Straße 17, in Düsseldorf's Medienhafen.

Stephan Bruns
Dipl. Wirtschaftsing. (FH), Office Director

stephan.bruns@portamondial.com
Languages: German, English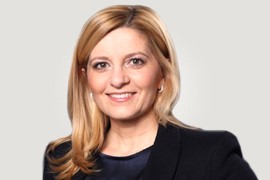 Danijela Smague
Autonomous Real Estate Agent

danijela.smague@portamondial.com
Languages: German, English, Croatian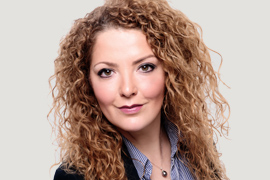 Maxi Kümpel
Real Estate Agent

maxi.kuempel@portamondial.com
Languages: German, English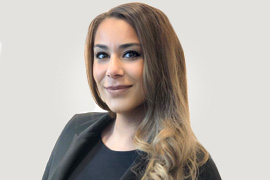 Elif Kozan
Real Estate Management Assistant (IHK)

elif.kozan@portamondial.com
Languages: German, English, Turkish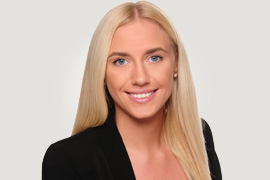 Steffi Peters
Real Estate Management Assistant (IHK)

steffi.peters@portamondial.com
Languages: German, English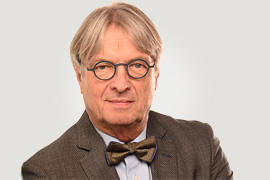 Falko von Schönberg
Autonomous Real Estate Agent
Dipl.Ing. Innenarchitekt AKNW
falko.von.schoenberg@portamondial.com
Languages: German
Contact us
Do you wish to buy or sell a property in Düsseldorf? Give us a call. We offer personalised advice. You can contact our property consultants seven days a week on +49 211 966 629 70.

Or write to us. Simply use the form below or send an e-mail to duesseldorf@portamondial.com. We will reply to you without delay.






Thank you very much for your enquiry!

We will send you the required information immediately.

Or contact us by calling.
Our consultants are at your disposal 7 days a week.
Imprint
Information in accordance with §5 TMG (German Telemedia Act):
Porta Mondial Düsseldorf
Porta Mondial AG
Hammer Straße 17 (Grand Bateau)
40219 Dusseldorf, Germany

Represented by:
Joachim Semrau (Management Board)

Chairman of the Supervisory Board:
Carl-Peter Gerlach

Contact:
Tel. +49 211 966 629 70
Fax +49 211 966 629 79
E-Mail: duesseldorf@portamondial.com
Commercial register:
Entry in the commercial register.
Registry court: Düsseldorf District Court
Register number: HRB 71010

VAT:
VAT ID number pursuant to § 27 a of the Value Added Tax Act:
DE 261484838

Supervisory authority:
City of Düsseldorf, Public Order Office
Worringer Straße 111
40210 Düsseldorf, Germany

Permission according to §34c Gewerbeordnung (GewO):
granted by the City of Krefeld, department Order, General Order and Trade Affairs, March 22. 2013

Responsible for the content of www.portamondial.com/de/duesseldorf and www.portamondial.com/en/duesseldorf according § 55 Para. 2 German Interstate Broadcasting Treaty (RStV):
Stephan Bruns
Hammer Straße 17 (Grand Bateau)
40219 Dusseldorf

Information on Online Dispute Resolution
The EU Commission provides an online platform for online dispute resolution at the following link:
http://ec.europa.eu/consumers/odr
This platform serves as a focal point for the extra-judicial settlement of disputes arising from online sales or service contracts, in which a consumer is involved. The provider is neither willing nor obliged to participate in a consumer dispute resolution procedure in accordance with the VSBG. Our e-mail address is duesseldorf@portamondial.com.
Liability for contents
As a service provider, we are responsible in accordance with § 7, Para.1 of the German Telemedia Act (TMG) for our own content on this site in accordance with general legal provisions. According to Articles 8 to 10 of the TMG, as a service provider, we are not however obliged to monitor or, under certain circumstances, to investigate externally transmitted or stored information or to look for indications of illegal activity. Obligations to remove or block the use of information in accordance with general laws remain unaffected. Any liability in this respect, however, is only possible from such time as we receive knowledge of the specific breach of law. Should any legal violation come to our attention, we will remove the offending content immediately.
Liability for Links
Our website includes links to third-party external websites, over whose content we have no influence. Therefore, we cannot accept any liability for these external contents. Individual providers or operators of the linked pages are always responsible for their content. The linked pages were checked for possible legal infringements at the time of linking. Illegal content was not apparent at the time the links were created. Continuous monitoring of the content of linked pages is not, however, reasonable without specific indications of legal violations. Should any legal violation come to our attention, we will remove such links immediately.
Copyright Law
The content and works on this website which were produced by the website operator are subject to German copyright law. Copying, editing, distribution and any use of the contents outside the limits of the copyright laws require written consent from the author or creator. Downloading and copying these pages is only permitted for private, non-commercial use. Where the content of this website was not created by the website operator, third party copyright has been respected. In particular, third-party content will be identified as such. Nonetheless, if you become aware of any copyright infringement, we request that you provide us with the corresponding information. Should any legal violation come to our attention, we will remove such content immediately.
The Legal Information section also applies to the following social media profiles:
Facebook: https://www.facebook.com/PortaMondialDuesseldorf
Google: https://plus.google.com/100904420894042515990/posts