Would you like to fulfil your dream of a property in Andalusia?
Porta Mondial is an estate agency in Andalusia. A carefully-selected choice of properties in Marbella and Estepona awaits you – the exclusive villa with sea views, the rustic finca with ample land in the interior or the stylish house on the golf course – there is something of interest for everyone!
Or if you would like to sell your villa, your apartment or your finca we can offer you the best possible support and excellent service with one of Andalusia's leading marketing platforms. Take some time to browse through our wide variety of Andalusian properties.
Or if you are considering opening a business where others go on holiday and enjoy the Mediterranean climate all year round we will also gladly help and support you in finding the perfect business premises to suit your needs, be it a finca-hotel for rural tourism, the office close to the town centre, or a small restaurant on the beach.
Simply contact us and describe to us your concrete requirements regarding your dream property, or your selling expectations. We look forward to advising you personally and individually in all respects. Our competent and dedicated Porta Mondial team will offer you optimal support, excellent service, and competent advice.
Porta Mondial – your real estate agent for Andalusia.
Are you considering the sale of a property in Andalusia?
We will find the right buyer for your house or flat. Find out about the modern marketing options that an international network offers you. Avail of our free valuation service. Give us a call on +34 971 720 164 or send an e-mail to andalusia@portamondial.com. We look forward to hearing from you.
Porta Mondial - your estate agency for Andalusia.
Our properties for you in Andalusia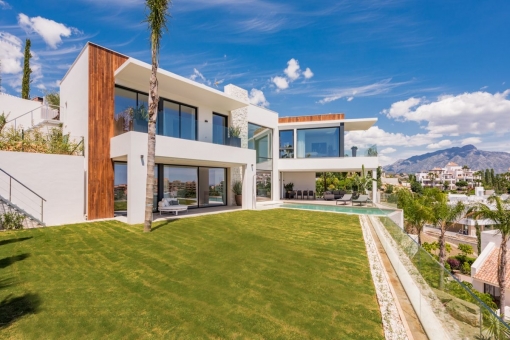 Benahavís, Spectacular contemporary villa in Las Alquerias,...
constructed:
627 m²
plot area:
1.573 m²
bedrooms:
6
price:
€ 3,890,000.-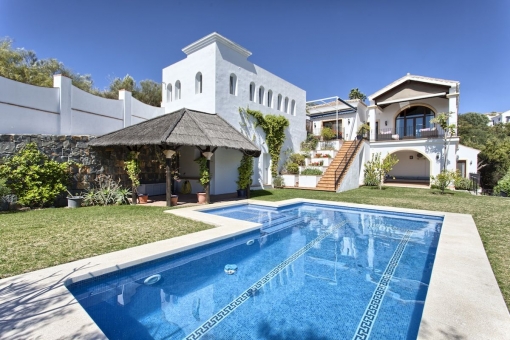 Benahavís, Villa with beautiful views to the Mediterranean and the...
constructed:
463 m²
plot area:
2.850 m²
bedrooms:
4
price:
€ 1,199,000.-
Here you find all properties for sale of Porta Mondial Andalusia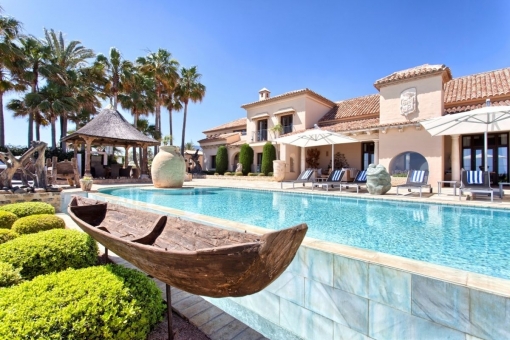 Marbella, One of a kind property in Los Monteros Playa, Marbella east
constructed:
1.548 m²
plot area:
2.700 m²
bedrooms:
7
price:
on request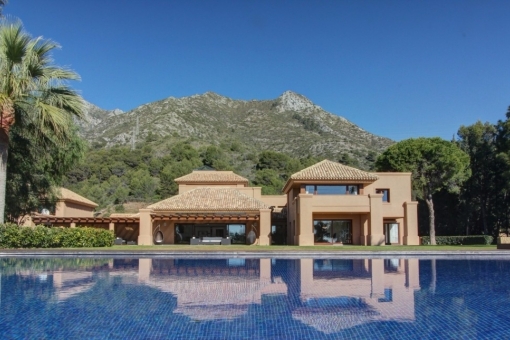 Marbella Sierra Blanca, Luxus Villa in exklusiver Wohngegend Marbella
constructed:
2.491 m²
plot area:
8.625 m²
bedrooms:
6
price:
€ 17,500,000.-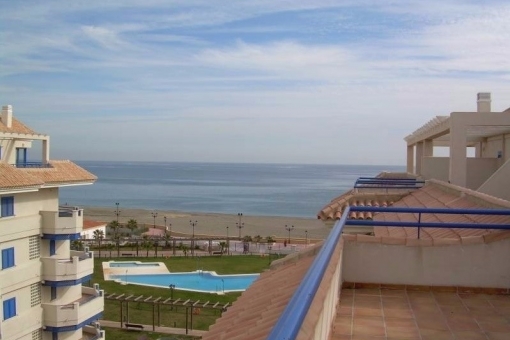 Casares, Attic apartment in San Luis de Sabinillas
constructed:
65 m²
plot area:
-
bedrooms:
1
long term rental:
€ 650.-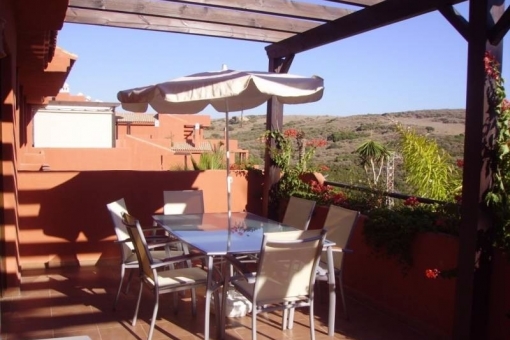 Casares, Beautiful apartment with large terrace and pool
constructed:
110 m²
plot area:
-
bedrooms:
2
long term rental:
€ 800.-
Here you find all properties for rent of Porta Mondial Andalusia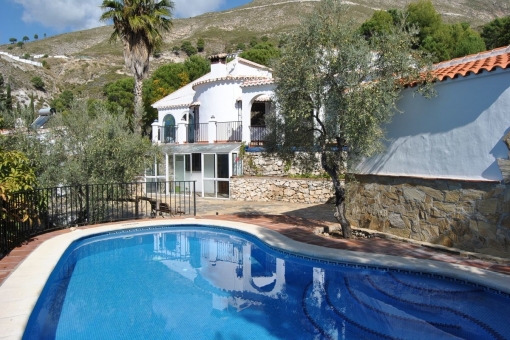 Cómpeta, Excellent Villa with guest apartment, private pool and...
constructed:
265 m²
plot area:
1.700 m²
bedrooms:
3
price:
€ 365,000.-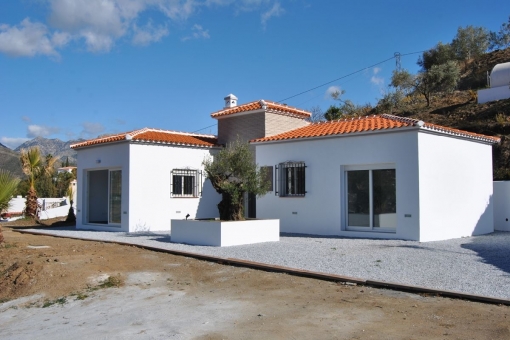 Cómpeta, Newly designed villa situated 10 minutes drive from the...
constructed:
125 m²
plot area:
2.388 m²
bedrooms:
3
price:
€ 229,000.-
Your property consultants in Andalusia
With many years of experience, and exact knowledge of the region our cooperation partners on site will be by your side during the purchase of your property in Andalusia, from the search and selection all the way to the handover of the keys. They will accompany you during your visits to the appropriate authorities and help you take the hurdles of real estate-purchase, and if required can also recommend reputable architects and reliable local craftsmen.

Apart from that our cooperation partners, together with renowned legal offices, will advise you in all real estate and tax matters and should you require it they will be glad to organize your trip, book your flights and reserve your hotel and hire car. They will also carry out your transfer personally. You can reach our sales advisors by telephone on +34 971 720 164.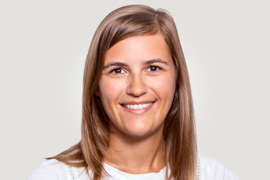 Sophia Philipp
Property Management, Prelaunch

Languages: German, English, Spanish
sophia.philipp@portamondial.com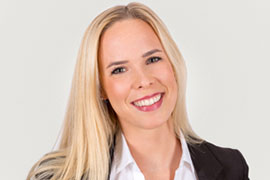 Theresa Fischer
Property Management

Languages: German, English, Spanish
theresa.fischer@portamondial.com
Contact us
Do you wish to buy or sell a property in Andalusia? Give us a call. We offer personalised advice. You can contact our property consultants seven days a week on +34 971 720 164.

Or write to us. Simply use the form below or send an e-mail to andalusia@portamondial.com. We will reply to you without delay.






Thank you very much for your enquiry!

We will send you the required information immediately.

Or contact us by calling.
Our consultants are at your disposal 7 days a week.
Imprint
Porta Mallorquina Real Estate S.L.U.
Headoffice Palma
C./ Colom 20 2º
07001 Palma
Mallorca

Headoffice Palma
T. +34 971 698 242
E-Mail: info@portamallorquina.com

Management:
Joachim Semrau

B57299356
Legal form:
sociedad de responsabilidad limitada (limited company)
Responsible for the content of www.portamondial.com/de/andalusien and www.portamondial.com/en/andalusia according § 55 Para. 2 German Interstate Broadcasting Treaty (RStV):
Miriam García
Office Mallorca
C./ Colom 20 2º
E-07001 Palma de Mallorca, Spain

Information on Online Dispute Resolution
The EU Commission provides an online platform for online dispute resolution at the following link:
http://ec.europa.eu/consumers/odr
This platform serves as a focal point for the extra-judicial settlement of disputes arising from online sales or service contracts, in which a consumer is involved. The provider is neither willing nor obliged to participate in a consumer dispute resolution procedure in accordance with the VSBG. Our e-mail address is andalusia@portamondial.com.
Liability for contents
As a service provider, we are responsible in accordance with § 7, Para.1 of the German Telemedia Act (TMG) for our own content on this site in accordance with general legal provisions. According to Articles 8 to 10 of the TMG, as a service provider, we are not however obliged to monitor or, under certain circumstances, to investigate externally transmitted or stored information or to look for indications of illegal activity. Obligations to remove or block the use of information in accordance with general laws remain unaffected. Any liability in this respect, however, is only possible from such time as we receive knowledge of the specific breach of law. Should any legal violation come to our attention, we will remove the offending content immediately.
Liability for Links
Our website includes links to third-party external websites, over whose content we have no influence. Therefore, we cannot accept any liability for these external contents. Individual providers or operators of the linked pages are always responsible for their content. The linked pages were checked for possible legal infringements at the time of linking. Illegal content was not apparent at the time the links were created. Continuous monitoring of the content of linked pages is not, however, reasonable without specific indications of legal violations. Should any legal violation come to our attention, we will remove such links immediately.
Copyright Law
The content and works on this website which were produced by the website operator are subject to German copyright law. Copying, editing, distribution and any use of the contents outside the limits of the copyright laws require written consent from the author or creator. Downloading and copying these pages is only permitted for private, non-commercial use. Where the content of this website was not created by the website operator, third party copyright has been respected. In particular, third-party content will be identified as such. Nonetheless, if you become aware of any copyright infringement, we request that you provide us with the corresponding information. Should any legal violation come to our attention, we will remove such content immediately.
The Legal Information section also applies to the following social media profiles:
Facebook: https://de-de.facebook.com/PortaAndalucia