2 properties in Untermenzing for sale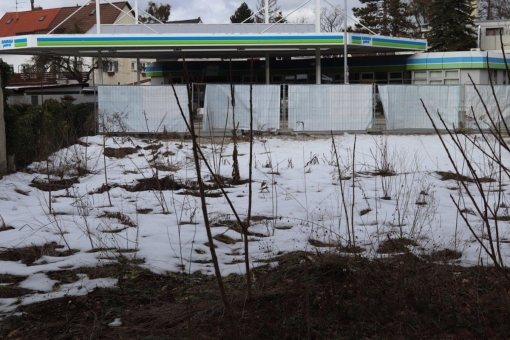 Untermenzing, Baugrundstück in exponierter Lage in Obermenzing.
plot area:
544 m²
GRZ:
-
GFZ:
-
price:
€ 1,950,000.-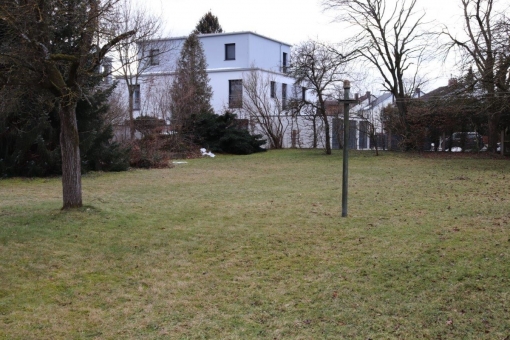 Untermenzing, Attraktives Grundstück in ruhiger Lage in München- Untermenzing.
plot area:
751 m²
GRZ:
-
GFZ:
-
price:
€ 1,950,000.-
Porta Mondial - your leading real estate agent in Untermenzing!
Do you have any questions about a property in Untermenzing? We will gladly respond! Please give us a call or send us an e-mail.
Information about Untermenzing and surrounding area from Porta Mondial:
Untermenzing ist in erster Linie ein Wohngebiet und wegen der vielen Grünflächen gehört es zu den beliebtesten in München. Der Fluss Würm ist dabei zentral für die größtenteils idyllische Atmosphäre im Stadtteil. Der historische Ortskern erinnert noch immer an ein altes Bauerndorf, zu diesem Bild trägt auch die beeindruckende St. Martin-Kirche bei. Leben am Fluss – vielleicht trifft das auf die Untermenzinger sogar eher zu als auf Leute, die an der Isar wohnen. Denn die Würm und der Grünstreifen, der sie in Untermenzing umgibt, hat noch etwas Uriges, Ursprüngliches. Man vergisst beim Spazierengehen hier schnell, dass man sich noch in einer Großstadt befindet, sondern wähnt sich weit draußen auf dem Land. Womöglich ist der malerische Flusslauf deshalb so ein beliebtes Ausflugziel, denn egal ob mit dem Fahrrad oder zu Fuß – ein Ausflug an die Würm lohnt sich eigentlich immer. Der beschaulich vor sich hinrauschende Strom steigert die Lebensqualität jedenfalls ungemein und Wohnraum an der Würm ist heiß begehrt. Die Eversbuschstraße ist nicht nur eine der schönsten Straßen des Stadtteils, weil sie entlang des Flusses verläuft. Hier finden sich auch noch viele alte Bauernhöfe, verträumte Einfamilienhäuser, deren Garten teilweise bis an den Fluss reicht. Ein schönes Wohngebiet ist die Angerlohsiedlung im Naturschutzgebiet. Auch dieses idyllische Fleckchen ist perfekt, um ein wenig vom Großstadttrubel abzuschalten und ist einer Gründe, warum Untermenzing als Wohngebiet so beliebt ist. Erwähnen muss man zudem die Beersiedlung südlich der Angerlohe, die heute noch die Handschrift des berühmten Untermenzinger Bauunternehmers Korbinian Beer trägt. An manchen Häusern sind noch Halbreliefs mit Märchenmotiven zu erkennen, die charakteristisch für die Anlage waren.